MasterClass Online Classes with Amazing Writers
If you're not familiar with the site MasterClass, I want to encourage you to check it out. In addition to terrific writing classes with top writers, they offer a whole lot of neat classes, including basketball with Steph Curry (how cool is that?), Serena Williams teaching tennis, and cooking classes with expert chefs.
Yes, this is a plug for a site of which I'm an affiliate. But I don't promote many companies. I think MasterClass is classy! I've taken a few of their classes so far, including James Patterson's and Steve Martin's (comedy) classes. They are all lifetime access and $180.
They've recently added a whole lot more courses, including ones on filmmaking (the one with Jodie Foster is on my list!).
I'm posting below the descriptions of some of the great writing courses I would encourage you to check out. Just go to MasterClass HERE and scroll through the many courses available. Their platform, design, course structure, and videos are top-notch!
Dan Brown – thrillers! – Packed with secret symbols and high-stakes suspense, Dan Brown's thrillers have sold more than 250 million copies, including one of the world's best-selling novels, The Da Vinci Code. In his MasterClass, Dan unveils his step-by-step process for turning ideas into gripping narratives. Learn his methods for researching like a pro, crafting characters, and sustaining suspense all the way to a dramatic surprise ending.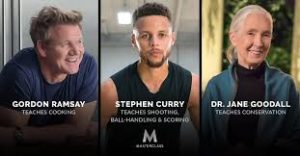 Judy Blume – Judy Blume broke the rules. Her refreshingly honest children's books were banned by hundreds of libraries—and loved by generations of readers, who bought 85 million copies of classics like Are You There God? It's Me, Margaret and Superfudge. In her first online class, the award-winning author teaches you how to invent vivid characters, write realistic dialogue, and turn your experiences into stories people will treasure.
Margaret Atwood– Called the "Prophet of Dystopia," Margaret Atwood is one of the most influential literary voices of our generation. In her first-ever online class, the author of The Handmaid's Tale teaches how she crafts compelling stories—from historical to speculative fiction—that remain timeless and relevant. Explore Margaret's creative process for developing ideas into novels with strong structures and nuanced characters.
Margaret Atwood has long been a favorite author of mine, and I'm definitely taking this class!
R. L. Stine – Award-winning novelist R. L. Stine wrote jokes and funny stories for 20 years before he switched gears and became a horror-writing legend. Since then, the author of the Goosebumps and Fear Street series has sold more than 400 million copies. In his first-ever online class, Bob takes the fear out of fiction writing. Whether you're a beginner or a pro, you'll learn new ways to conquer writer's block, develop plots, and build nail-biting suspense th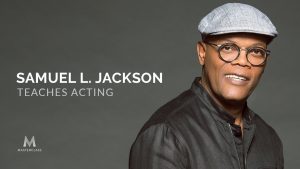 at will thrill young readers.
I got to listen to Bob Stine at Thrillerfest last summer. He is pretty hilarious, with a dry, wry sense of humor that is highly entertaining. If you are interested in writing for kids, he's your guy.
James Patterson – James Patterson, the author of 19 consecutive No. 1 New York Times bestsellers, reveals his tricks of the trade for the very first time. In this course, he guides you through every part of the book writing process.
I've taken this course, and I learned a lot. I really enjoy his humble, friendly approach, giving insight into not just writing craft but the writing life.
I hope you check out these fun courses. Have you taken any? Share your thoughts in the comments! Check out MasterClass HERE!
Read more: feedproxy.google.com